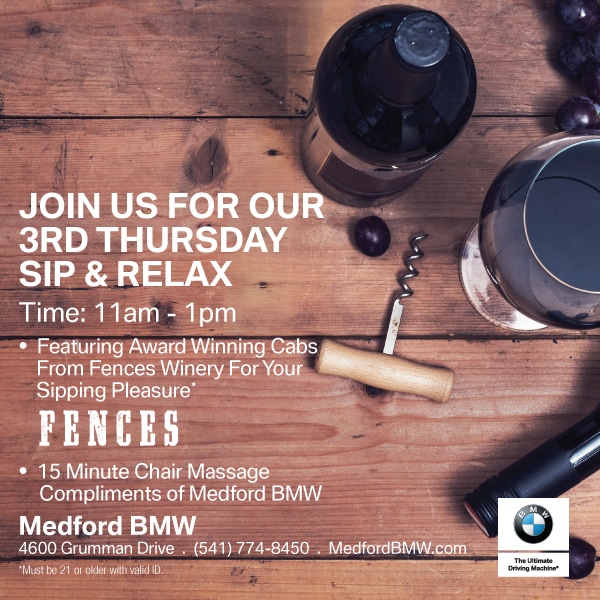 Join Us for Our 3rd Thursday Sip & Relax Event
When: 11 a.m. to 1 p.m.
Date:Next event December 20, 2018
Where: 4600 Grumman Drive, Medford OR 97504. Call for details: 541-774-8450
About the Event: Featuring award-winning Cabernets from Fences Winery for your sipping pleasure.15-minute Chair Massage compliments of Medford BMW.